Rosco is Craig's cat. He adopted him for the animal shelter in Sault Ste. Marie. Rosco was born in August 2000 and Craig adopted him in June of 2001 at 10 months of age. This year Rosco is 10 yrs old. Most everyone says the same thing after meeting Rosco, that he is a very weird (in a good way) and unique cat. Even though he does not like groups of people, individually, he is a friendly and affectionate cat. He spends his free time eating food (or begging for treats), sleeping, enjoying catnip, and tearing around the house. He is also very energetic and playfull, it doesnt take much to get him into a playful mood, he'll play with string, wrestle, and even occasionally play tag with you around the house.
Christmas tree 08. Rosco loves the tree skirt!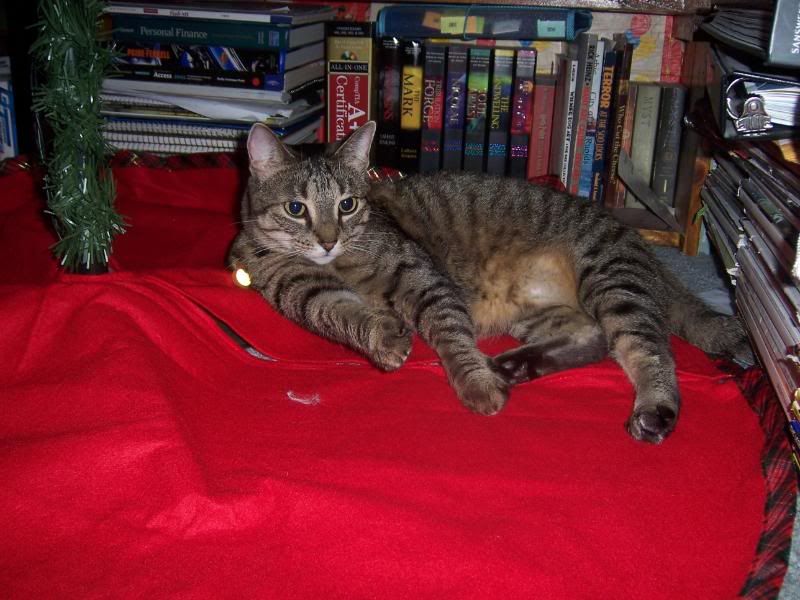 Roscos typical sleeping position.
How you doing?
Rosco intrigued by something.